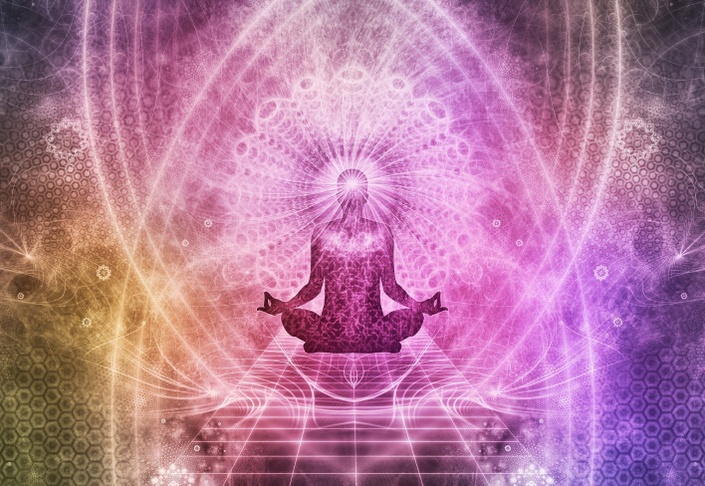 The Massive Mindset Shift®
Bringing Emotional Equilibrium into<br>Your Life and Office!<br>Bringing You Out to the World!<br><br>12 Weeks to Livelihood Spirit Balance
Enroll in Course



Discover What it Takes to Have a

Massive Mindset Shift®

for Greater Success in Just 12 Weeks!
Do you ever feel like you've lost YOU and your life isn't what you once dreamed it could be?
Ever feel like you're stuck in Middle Management and won't go any further in your career?
Do you feel unfulfilled and that there has to be more to life?
Ever wonder how some just seem to have it all together and get everything they want?
Answering yes to any one or more of these questions could indicate some level of stress, anxiety or even depression. I know because at one point in my life, I asked myself these questions over and over again. In fact, I didn't even realize how depressed I was until my life completely collapsed around me and I had my suicide completely planned out.
After years of therapy, medications and self-development seminars, retreats and books, I had a MASSIVE MINDSET SHIFT®. It took over half a decade but I finally got the answers to all my questions and more.
I learned I wasn't not alone. There are about 23 million people in the United States in mid-level management positions of which nearly 20 percent of those reported symptoms of depression. Middle Managers have a whole host of issues that they have to deal with on a regular basis that can cause them to feel Stressed, Anxious and/or Depressed (aka S.A.D).
The good news I learned was that depression, which sets in when stress and anxiety begin to incapacitate a person is a common and treatable mental disorder. Stress, anxiety and depression are all symptoms of an imbalanced mind.
After all, life is about balance isn't it? It's a balancing act. Work life balance. Eat a balanced diet. Have a balance of power. The list of sayings goes on.
Too many live life with an imbalanced mind. Have you ever been asked or asked someone yourself, "are you an optimist or a pessimist?" Did you know both are imbalanced ways of thinking? Being skeptical about everything causes stress, fear and anxiety. Being only optimistic sets you up for a hard crash if things don't turn out just the way you envisioned. When that happens stress, anxiety, confidence and self-worth issues set in. In turn, depression is triggered when you cannot recover from the emotional turbulence quickly.
Did you know that the possible benefits of a balanced mind and life Mentally, Physically and Spiritually are infinite?
Some of the most profound benefits can include:
Increased Self-Confidence,
A Fabulous Sense of Self-Worth,
Thriving Healthy Relationships,
Accelerated Career Success, and
An Accumulation of Financial Abundance.
Physical benefits can include:
More Energy,
Healthy Weight,
Decreased Risk for Heart Disease
Elimination of Migraines, Back and Neck Pain.
Other benefits that have been fulfilled with the completion of the MASSIVE MINDSET SHIFT® are a sense of awareness, connection to Nature and the Universe, as well as an overall increased sense of faith.
Are you ready to go from an imbalanced way of living to a more stable balanced successful life?
I'm talking about more than Work Life Balance. I'm talking about Livelihood Spirit Balance where how you live your life is in alignment with your authentic self!

When you decide NOT to go all in for a MASSIVE MINDSET SHIFT®, all sorts of issues can develop or worsen from being Stressed, Anxious and Depressed. Potential problems can include some or all of the following:
Declining Physical Health
Insomnia
Upset Stomach
Migraines
Heart disease
Relationship Problems
Loved ones pushed away
Reclusive behavior
Separation / Divorce
Reduced sex drive
Financial Struggles
Increased Debt
Late payments
No savings
Job Loss
Some big questions on client's minds before they work with me are...
What is my authentic self?
How can this help me deal with senior management and my employees more effectively?
Is it really possible to achieve Work Life Balance?
How can I get out of this rut I'm in?
What do I have to do to get ahead in life?
Many clients come to me feeling just the way I did years ago. I was what I called a S.A.D Ass - stressed, anxious and depressed. I felt overwhelmed by work. I had senior management breathing down my neck. I had employees that weren't performing to my expectations. I had relationship issues, financial struggles as well as too many professional and family obligations. I felt like there had to be something more to life. I felt unfulfilled and stagnant in my career. I was on the verge of divorce and felt guilty about time lost with my children because I worked so much.
Starting on the day I wanted to commit suicide and didn't, I started researching and learning all the ways to conquer Stress, Anxiety and Depression so that I could be more successful in all that I did. When I found that the side effects from medications were making me worse, I was determined to find other ways of dealing and coping. After a few years I had a lot of information and found what worked best for me. I wanted to tell everyone and help others who were in the same boat. Over the years that followed I became a Stress Management Maven an expert in reducing Stress and Anxiety Naturally. I became a Certified Mindset Transformation Coach, a Certified Law of Attraction Wealth Practitioner and a Certified Nature & Forest Therapy Guide. I put all that I learned into my courses and coaching programs. I condensed the process so that you don't have to take years to learn what I did.
Are you ready for a MASSIVE MINDSET SHIFT®?
12 Weeks to Livelihood Spirit Balance
Bringing Emotional Equilibrium into Your Life and Office!
Bringing You Out to the World!
It took me years to learn what it takes to conquer Stress, Anxiety and Depression. Years to have a truly MASSIVE MINDSET SHIFT®. Now, I have put I all together in a 12-week intensive course that includes 10 personal coaching sessions designed to teach you what it takes to achieve greater success.
Now, I'm here to share my years of expertise and experience with you. Now, you can have a MASSIVE MINDSET SHIFT too!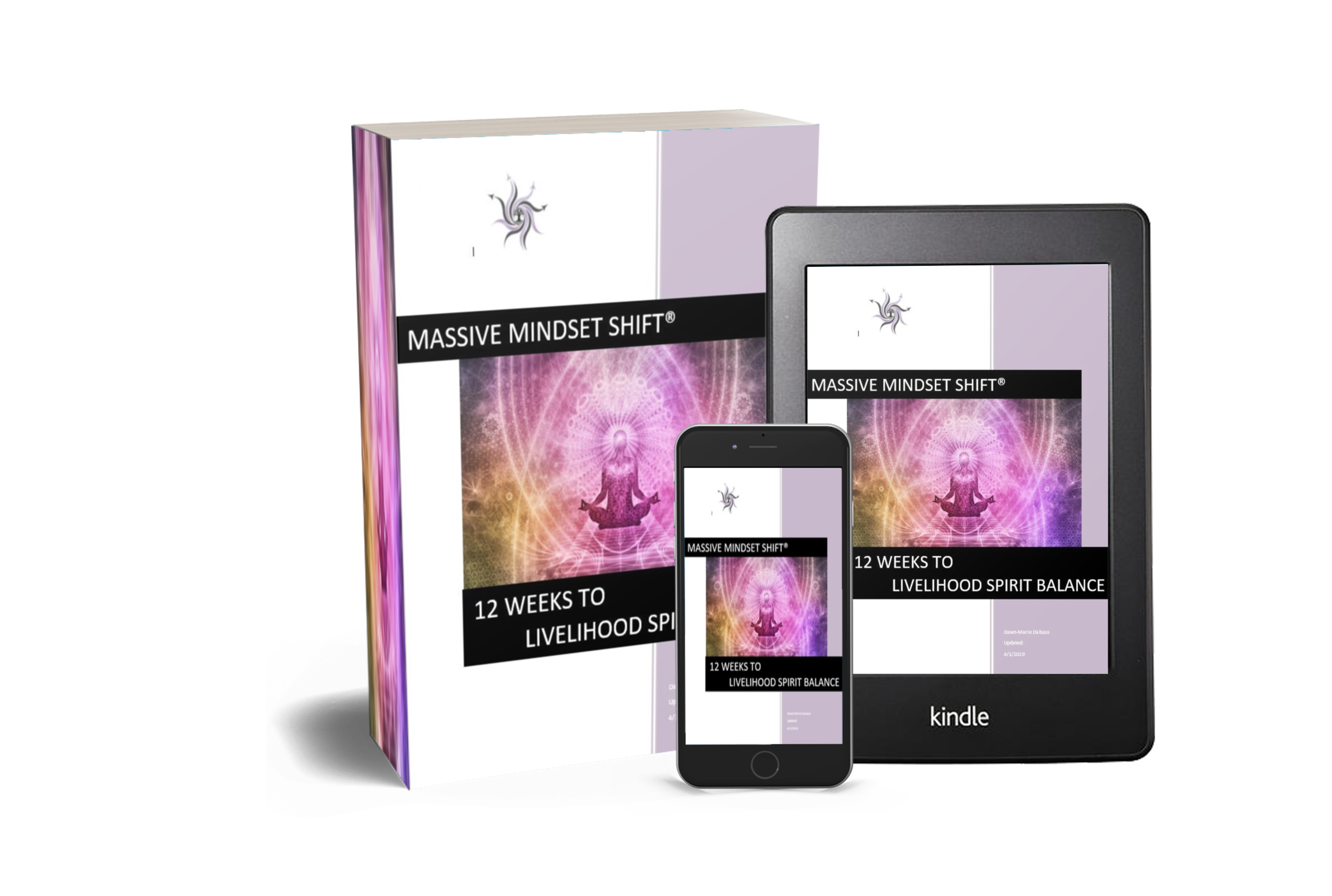 As a BALANCED, AWARE and DYNAMIC (B.A.D Ass) Middle Manager, you could have:
Work Life Balance
Accelerated Career Success
Thriving Healthy Relationships
Increased Self-Confidence
A Fabulous Sense of Self-Worth
Financial Stability
A Fulfilling Life
More Productivity, Focus & Creativity
Improved Sleep
Elimination of Migraines, Back and Neck pain.
Healthy Weight
Decreased Risk for Heart Disease
A Greater Connection to Nature and the Universe
An Increased Sense of Faith
Inside the MASSIVE MINDSET SHIFT® course, you'll find 12 modules of in-depth training lessons along with a workbook, worksheets, templates and lots of bonus material. On top of that you get ten (10) one on one personal coaching calls to guide you on your journey for greater success. Here's what you'll learn in the MASSIVE MINDSET SHIFT® program:
Set Your Intentions(week 1)
We examine where you are currently in life and get CRYSTAL clear about your intentions, what you want to experience in your personal life and / or professional life. Before you can manifest what you want, you have to KNOW what you want. You'll learn the difference between setting goals and intentions, and how we will use the Law of Attraction to your advantage in this transition.
Release Your Inner Resistance (Week 2)
You probably have a good idea of what you need to be doing but yet are still struggling in procrastination, feeling stuck and spinning in circles. You'll be learning proven techniques for breaking through your inner resistance, personal negativity, self-doubt, fear, anxiety and all of that "stuff" that keeps you playing small.
Understanding You (Week 3)
After tackling all the dirt there is still some work to do in order to help you in moving from the past to the present and into the future. Understanding your values and how your choices are made will also help you to move on to the fabulous life that you truly deserve.

Practice & Catch Up (week 4)
This is the first of 2 practice break weeks. During practice break you are encouraged to affirm to the Universe, go back and review your prior work, delve into the program bonus material or if need be catch up on the previous weeks tasks.

The Skills for Success (week 5)
Once you have released the negativity in your life and you have a greater understanding of you, it's time to zone in on skills for success including the power of focus and listening to help you thrive.
The Law of Attraction (Week 6)
Next, we'll work on self-confidence, self-belief, gratitude and dive into the Law of Attraction and the power of affirmations so you can get a better understanding of how these key concepts and affirmations can take you to the next level!
Tools of the Trade (Week 7)
In connection with releasing your inner resistance, getting a firm understanding of who you are, and locking down the skills for mental success, you will learn what methods and tools are available to you to help keep that negativity at bay. Here we will focus on what it means to be mindful and how meditation can be incorporated in your daily routine.

Practice & Catch Up (week 8)
This is your second practice break week. During practice break you are encouraged to affirm to the Universe, go back and review your prior assignments, delve into the program bonus material or if need be catch up on your homework.

A New Way to Look at Life (Week 9)

You have released the negativity in your life and you have a new set of power tools in your back pocket. Now your clear for greater acceptance and understanding of how your life balance, faith (not necessarily religious) and enthusiasm can help you have a more fulfilling life.
It's Time to Flourish!! (Week 10)
The past is the past, you know what you want, you've got the tools and skills, you have shifted to a positive mindset but what are the next steps? How do you finally make that transition and have a completely Massive Mindset Shift?
Here we will look at and get a grasp on the traits to bring you to the next level: Passion, Motivation, Determination and Perseverance.
Visualize and Seize the Future (Week 11)

It's all about DREAMING BIG, visualizing the future and getting an understanding of what success programming is.
Celebration Time !! (Week 12)

We'll focus time celebrating wins and creating the new habit of celebrating what's showing up for you. What you focus on expands and everything you are learning and experiencing is of your creation. Your confidence will thrive as you consistently produce results over and over again! Celebrate what shows up so you can pave the way for even more success!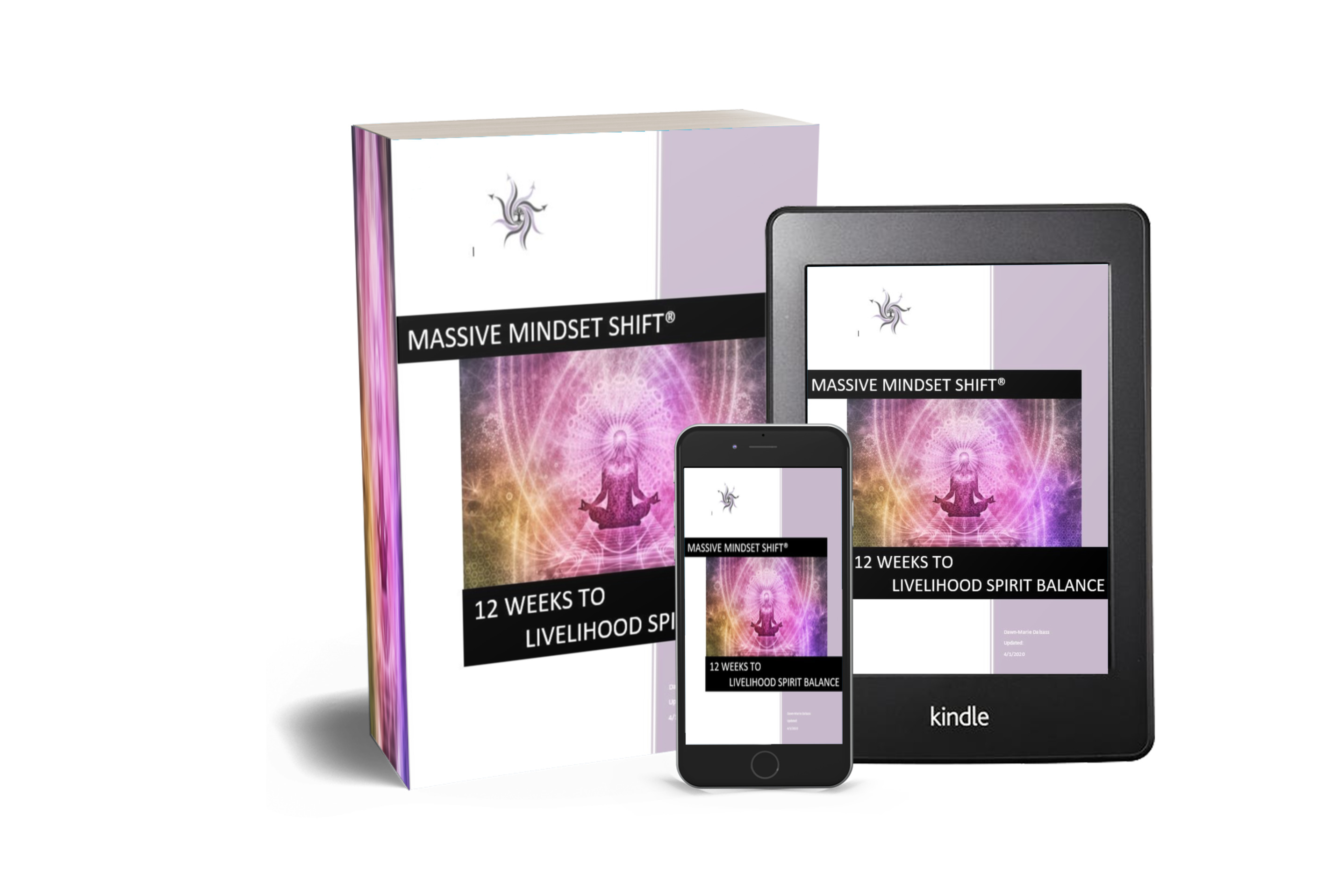 LIMITED TIME OFFER
Get our other online courses when you purchase the
Massive Mindset Shift® Program TODAY!
Frequently Asked Questions
What is a Massive Mindset Shift®?
The definition of Massive used here references a large comparison to what is typical. Your Mindset is the collection of beliefs, thoughts and established set of attitudes that you hold, which predetermines your responses to and interpretations of situations. The Massive Mindset Shift is the significant change from a predominantly imbalanced way of living to a substantially more balanced and successful lifestyle achieved by developing a connection to nature and bringing your emotions into equilibrium.
What is an imbalanced mindset?
When things don't go well, you might believe you have no control over how a situation affects you. You may believe you were born being a worrisome or stressed person. You may believe that your life will never be more then what it is because this was the hand you were dealt. You're not alone. Too often individuals find themselves constantly stressing or worrying about things that are not in their control. When that feeling of hopelessness surrounding these issues sets in, many experience depression. A life that mainly focuses on the negative aspects of situations that causes stress, anxiety and depression is imbalanced. Those who try to counteract this with extreme positivity and optimism generally fall hard when life hits them with an unexpected negative event because this extreme opposite is also an imbalanced lifestyle. Unless this volatile state of mind and mental attitude is balanced out, life can be extremely difficult and unfulfilling.
What is a balanced mindset?
A balanced mindset is having the mental and emotional stability that brings your life into equilibrium. It's having an appreciation for all aspects of a situation. It's fully understanding and appreciating both the positive and negative attributes of your circumstances and life as a whole
What are the Possible Benefits of having a Massive Mindset Shift?
When a balanced mindset is achieved, the possible benefits Mentally, Physically and Spiritually are infinite. Some of the most profound benefits can include an increase in Self-Confidence, a fabulous sense of Self-Worth, thriving healthy Relationships, accelerated Career Success, an accumulation of Financial Abundance and living a life feeling fulfilled. Physical benefits can include more energy, healthy weight loss, decreased risk for heart disease as well as the elimination of migraines, back and neck pain. Other benefits that have been fulfilled with this new balanced mindset are a sense of awareness and connection to the Universe and an increased sense of faith.
Can anyone really have a real Massive Mindset Shift?
It is true. It is possible. The choice is yours. You have the power to change your beliefs and attitude by learning to balance your thoughts through the development of new skills and habits. Success in all areas of life is possible when these new skills and habits are practiced on a daily basis. With a new balanced way of thinking regarding the negative effects on your life caused by stress, anxiety and depression can be conquered naturally with lasting effects. Life is full of ups and downs and your emotions will fluctuate. The key is learning how to respond to each situation so that you can come back into equilibrium swiftly, lessening the perceived negative effects on your life. The process and results of being inspired and embracing this new mental attitude is the Massive Mindset Shift®
How much time should I set aside each week to complete this 12 week course on time?
The recommended time is 15-30 minutes a day plus 1 hour each week for your personal coaching call. The more effort and time you put into your self-development the more you will get out of the program.
Are results guaranteed?
The results are based on the level of effort you put into the course and your personal development. As our coaches are highly trained professionals, they will do all they can to help keep you on track and guide you on your journey. However, the results are up to you and cannot be guaranteed by a third party.
Thank you for taking the time to contemplate taking this course. You can learn more about this course's creator and other programs including Corporate Stress Management Programs by visiting https://www.LivelihoodSpiritBalance.com